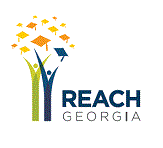 The goal of Governor Nathan Deal's Complete College Georgia initiative is to graduate an additional 250,000 college students by 2020 with relevant postsecondary degrees for an ever-changing workforce. One of the programs created to help achieve that goal is Realizing Educational Achievement Can Happen (REACH).
From the Alabama border to the Atlantic Ocean inside the Peach State, there are academically promising students who qualify for the Free or Reduced Lunch Program and strive to be the first in their family to attend college. REACH encourages both students and the community to shed their preconceived notions and ensure those dreams become reality.
Deal launched this initiative state-wide as a "strategic investment in our students and our state." Through college scholarships and academic and community support provided by the REACH program, more students can attain postsecondary credentials and be workforce ready.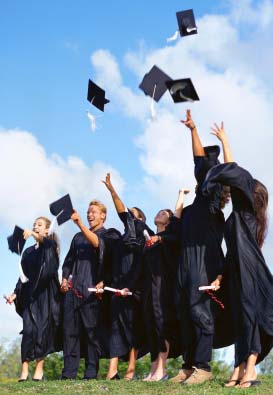 REACH Scholars are required to sign a contract vowing to maintain good behavior, keep a cumulative grade point average above 2.5, meet with their REACH mentor at least twice a month and, along with their parents' guidance, focus on achieving both a high school diploma and college degree.
This is Georgia's first public-private, needs-based scholarship program and AT&T, the initial private sponsor, provided seed funding for the pilot school systems: Rabun, Quitman, Douglas, Dodge and Bulloch County Schools.
To date, $1.8 million has been raised from private entities such as AT&T, Georgia Power, University System of Georgia Foundation and individual donors. School systems have raised more than $750,000 and the Georgia General Assembly has appropriated $6.75 million over the last three fiscal years.
For more information about the program regulations or getting involved within your community, contact Brad Bryant, Vice President of REACH Georgia, at 770.724.9248.
Participating School Systems
| | |
| --- | --- |
| Atlanta Public Schools | Baldwin County Schools |
| Barrow County Schools | Ben Hill County Schools |
| Bibb County Schools | Bleckley County Schools |
| Bulloch County Schools | Burke County Schools |
| Butts County Schools | Calhoun County Schools |
| Calhoun City Schools | Carrollton City Schools |
| Cartersville City Schools | Clay County Schools |
| City Schools of Decatur | Clarke County Schools |
| Coffee County Schools | Coweta County Schools |
| Crawford County Schools | Dalton City Schools |
| Dawson County Schools | Decatur County Schools |
| Dekalb County Schools | Dougherty County Schools |
| Dublin City Schools | Dodge County Schools |
| Douglas County Schools | Early County Schools |
| Elbert County Schools | Fannin County Schools |
| Forsyth County Schools | Fulton County Schools |
| Gainesville City Schools | Gordon County Schools |
| Hall County Schools | Irwin County Schools |
| Jasper County Schools | Jefferson County Schools |
| Lamar County Schools | Laurens County Schools |
| Liberty County Schools | Macon County Schools |
| Madison County Schools | Marietta City Schools |
| McIntosh County Schools | Meriwether County Schools |
| Murray County Schools | Muscogee County Schools |
| Peach County Schools | Putnam County Schools |
| Quitman County Schools | Rabun County Schools |
| Randolph County Schools | Richmond County Schools |
| Savannah-Chatham County Schools | Stewart County Schools |
| Sumter County Schools | Taliaferro County Schools |
| Tattnall County Schools | Taylor County Schools |
| Turner County Schools | Twiggs County Schools |
| Union County Schools | Valdosta City Schools |
| Warren County Schools | Wayne County Schools |
| Wilcox County Schools | White County Schools |
| Wilkinson County Schools |   |