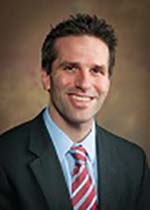 John Coleman is Head of Strategy and Business Planning for Invesco, Ltd., a diversified asset manager based in Atlanta with approximately $800 billion in assets under management.
John's writing has appeared in outlets including Forbes, Businessweek and the Harvard Business Review. His second book, Passion & Purpose: Stories from the Best and Brightest Young Business Leaders (Harvard Business Review Press, 2011), has been featured in The Washington Post, the Financial Times, the Los Angeles Times, Fast Company and the Stanford Social Innovation Review, among other publications. He is a regular online contributor to the Harvard Business Review where he focuses on personal development and leadership issues.
John's professional experience includes positions in energy arbitrage, consulting, asset management, and housing and community development with firms including McKinsey & Company, Bridgewater Associates, and the Housing Partnership Network. In 2013, John was appointed by Georgia Governor Nathan Deal to the DeKalb County Board of Education, providing oversight for a school system with nearly 100,000 students and more than 13,000 employees.
He is a member of the Board of Directors of the National Monuments Foundation and the Board of Visitors for Berry College; and he is a term member of the Council on Foreign Relations. In 2013, he was named one of Georgia Trend magazine's "40 under 40."
John is a graduate, summa cum laude, of Berry College where he was the student commencement speaker and a U.S. national public speaking champion. John received a Master in Public Administration from the Harvard Kennedy School, where he was a Zuckerman Fellow and a George Leadership Fellow with the Center for Public Leadership.
The same year, he graduated with a Master of Business Administration with High Distinction from the Harvard Business School, where he received the Dean's Award for leadership and service and was the HBS Class Day speaker.
John Coleman was appointed to the GSFC Board of Commissioners in January 2015. His term expires March 2019.