February Quarterly Newsletter
Quarterly Newsletter
February 2016
The first critical step for many students preparing for college is figuring out how to pay for it. Completing the FAFSA is the key and College Goal Georgia can help.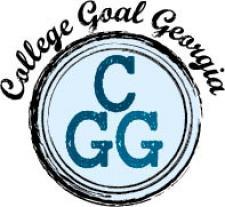 The FAFSA (Free Application for Federal Student Aid) determines a student's eligibility for federal and state grants, loans and scholarships to help pay for college.
Raising FAFSA completion rates in Georgia has become one of GSFC's primary initiatives. For the eighth consecutive year, GSFC is the state administrator for College Goal Georgia (CGG), part of the national College Goal Sunday FAFSA completion initiative.
CGG events are free and provide assistance to students (high school seniors, returning college students and adult learners) completing the FAFSA with an emphasis on helping low-income, first-generation families. Events are held throughout February and March and are hosted by high schools, colleges and community organizations across the state.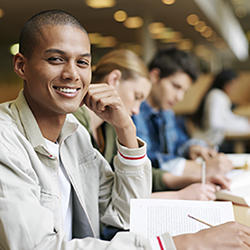 "GSFC wants to ensure completing the FAFSA is not a barrier to attending college for anyone, especially students from under-represented communities," said Tricia Chastain, president of GSFC. "Increasing FAFSA completion in Georgia is key to more students continuing their education beyond high school."
Studies have shown a correlation between FAFSA completion and college enrollment. There appears to be a 25 – 30 percent increase in the likelihood of students enrolling in college if they simply complete the FAFSA. Increasing the completion rates is another step towards preparing Georgians for the future and reaching Governor Deal's goal of 60 percent of Georgians having some type of postsecondary credential by 2020.
GSFC encourages our K-12 and postsecondary customers to promote, host or volunteer at a CGG event.
The Move On When Ready (MOWR) application for the 2016-2017 academic school year is now available.
It's time for participating high schools, postsecondary institutions and eligible high school students to start planning for dual enrollment opportunities for the fall. The Move On When Ready (MOWR) application for the 2016-2017 academic school year is now available. This will be the second year of the dual enrollment program that allows high school students to earn college credits, or even a certificate, diploma or associate degree, while working on their high school diploma.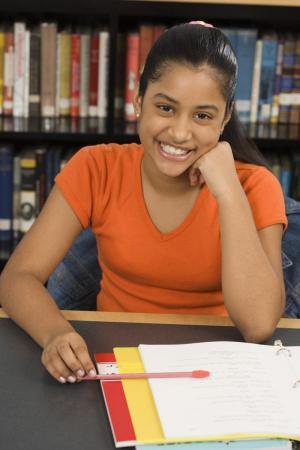 MOWR Application Process
Eligible public and private high school students should fill out the online application on GAfutures.org.
Home study students should fill out the paper version which can be printed from GAfutures.org.
Applications are term specific; students should complete a new application each term
The application has three parts

Part A: Student/parent portion
Part B: High school/home study portion
Part C: Postsecondary institution portion

All three sections must be completed and submitted to GSFC
Based on feedback from participating high schools and postsecondary institutions, the Move On When Ready Course Directory has been enhanced and can be accessed through GSFC's SURFER and STARS systems.
More information about the implementation of the 2016 – 2017 MOWR program will be outlined in an upcoming Dear Colleague Letter (DCL). Frequently asked questions for participating institutions as well as parents and students are available below. If you need additional assistance, contact Student Aid Services at sas@gsfc.org.
MOWR FAQs for High Schools, Home Study Programs and Eligible Postsecondary Institutions
MOWR FAQs for Parents and Students
Financial Literacy Pilot Launches in Augusta Area Schools
Saving for college is not something most elementary school children think about, but a pilot program that recently premiered for fourth grade students and their families in the Augusta area is changing that.

The Georgia Student Finance Authority (GSFA), in partnership with Georgia's Path2College 529 Plan, have launched Get Smart GA. Get Smart GA is an online financial literacy program that focuses on core concepts like credit, saving and making responsible money choices established by the Financial Literacy and Education Commission (FLEC) through the U.S. Department of the Treasury.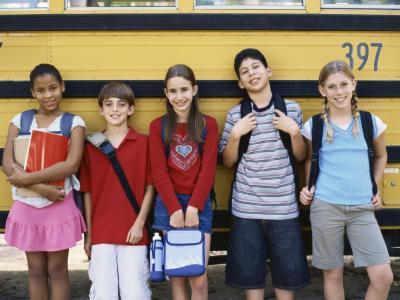 Eighteen elementary schools and more than 1,800 fourth grade students are participating in the pilot. The school with the greatest percentage of students and/or parents completing the program could be awarded $2,529. One student from that school has a chance to win a $1,529 Path2College 529 Plan contribution. Parents have the opportunity to view an online module that focuses on the benefits of starting a 529 plan and can also enter to win a $1,529 Path2College 529 Plan contribution.
"The Get Smart GA program aims to increase financial literacy among students and their parents, especially when it comes to the benefits of saving for college," said Tricia Chastain, president of GSFA. "Studies have shown that a child with a college savings plan is seven times more likely to go to college."
For more information on the pilot program, contact Brenda Vaughn, GSFC Outreach Representative at brendav@gsfc.org.
Go Back. Move Ahead.: Making Returning to College Easier
GSFC and Georgia's public and technical colleges and universities have partnered with Go Back. Move Ahead. to make returning to college easier for adult learners.

The Complete College Georgia initiative is working to address the projected need that 60 percent of jobs within the state will require a certificate, associate or bachelor's degree by 2020.
GSFC is partnering with Georgia's public and technical colleges and universities for the Go Back. Move Ahead. campaign to encourage Georgians who have completed some college to return to school and finish their degrees so they can move ahead.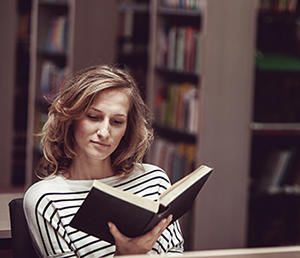 That includes scholars like Stephanie Jackson of Lilburn who left college in the early 1990s and started a family. Nearly two decades later, Jackson discovered Go Back. Move Ahead. and eventually enrolled in a paralegal studies program. She's now working in her chosen profession and pursuing a degree in liberal arts.
Studies have proven that a college degree remains a good investment that pays out in a lifetime of higher earnings, something echoed by Governor Nathan Deal.
"In order for Georgia to remain economically competitive, we must have an educated work force," Deal said. "Focusing on college completion is one way we intend to do that."
The initiative will offer a simpler enrollment process, more flexible ways to transfer earned college credits, additional course schedule options, personal academic advisors and financial aid information. Adult learners may be eligible for Georgia's HOPE Program, a unique lottery-funded scholarship and grant program available to Georgia residents and administered by GSFC.
The 2016 General Assembly is in session and some of GSFC's programs and services are the focus of proposed legislation.
The 2016 General Assembly convened on Monday, January 11 for the 40-day legislative session. This year, several pieces of legislation related to programs and services administered by GSFC have already been introduced.
To begin the session, Governor Nathan Deal delivered his annual State of the State Address. During his address, the Governor highlighted two programs GSFC administers and his recommendations for additional support in the upcoming year.
Governor Deal sited several ways Georgia has worked to promote workforce development and reduce unemployment, including the HOPE Grant and the Strategic Industries Workforce Development Grant (SIWDG). Deal recommended adding Industrial Maintenance to SIWDG's list of eligible programs and to devote additional funds to support the program for FY 2017.
The Governor also mentioned Move On When Ready (MOWR), the new dual enrollment program, and the positive impact such a program has on students. Governor Deal's 2017 budget includes over $58 million for MOWR.
Other GSFC-related legislation that has been introduced thus far includes:
HB 801 unanimously passed the House, 167-0. This bill makes several changes to HOPE including adding advanced computer science classes to the list of approved academic rigor requirements. This bill would also provide that student's postsecondary cumulative HOPE GPA include additional weight (0.5) for B, C, or D grades earned in specific science, technology, engineering and mathematics (STEM) college courses.
HB 798 has two purposes: 1) would decrease the SAT/ACT score required to be attained by home study students in order to qualify for the HOPE Scholarship as entering freshmen from the 80th percentile to the 75th percentile; and 2) would allow home study students to earn a Zell Miller Scholarship as entering freshmen by scoring in the 93rd percentile or higher on the SAT/ACT.
HB 835 was introduced which would allow Georgia taxpayers the opportunity to contribute all or a portion of their personal state income tax refund directly into a Path2College 529 Plan.
The House Higher Education Committee reported favorably on HB 6 which would authorize GSFC to provide for weighted grade point averages in excess of 4.0 for IB, AP and dual credit course grades in science, technology, engineering and mathematics (STEM) courses for purposes of determining eligibility for the HOPE/Zell Miller Scholarship for incoming freshmen. The bill now heads to the House Rules Committee.
Senator Mike Dugan (R-Carrollton) and Representative Bubber Epps (R-Dry Branch) both sponsored resolutions to recognize February 29, 2016 as REACH Georgia Day at the State Capitol.
The House passed HB 750 – the FY 2016 Amended Budget. The mid-year budget runs through June 30 and includes about $1 billion in additional spending, including $20 million for growth in Move on When Ready (MOWR).
This year's Session is currently scheduled to adjourn March 24. In GSFC's next quarterly newsletter, we'll provide a summary of passed legislation impacting GSFC's programs and services. Once signed by the Governor, program changes will be reflected in the respective program's regulations.