Resources

The next time you're in one of the 281 public libraries in Georgia, remember the entire system as well as the Georgia Archives are overseen by The Board of Regents of the University System of Georgia. They also supervise USG's colleges and universities around the state with an emphasis on building a more educated Georgia.

Not everyone's career goals include a four-year degree. Luckily, the Technical College System of Georgia provides affordable, high quality postsecondary education and equips the next generation of workers in fields ranging from aircraft assembly technician to welding to wildlife management.

Each year more than 75,000 students enroll and attend one of the 24 four-year or 2 two-year institutions of higher learning that make up the Georgia Independent College Association. This collection of private (independent), not-for-profit colleges and universities have partnered with the state for the betterment of Georgia's future workforce.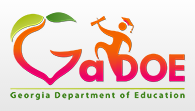 Overseeing the more than 2,200 public schools across 181 districts within the state, the Georgia Department of Education provides leadership and service to local school systems employing over 100,000 teachers who in turn educate approximately 1.6 million students every day.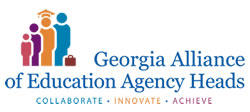 In order to have a stronger education system for all of Georgia's students – from early childhood education through the workforce - Georgia's education agency heads and the Governor's office have formed a collaborative partnership. Referred to as the Alliance of Education Agency Heads, this collaboration is student-focused and facilitates student success by aligning policymakers, education agencies, and strategic partners to promote a shared commitment and improve educational outcomes.