May 2016 Quarterly Newsletter
GAfutures.org, GSFC's new online resource to help Georgians access education beyond high school, will launch late July. Learn more about the transition from GAcollege411 and guidelines to help you prepare.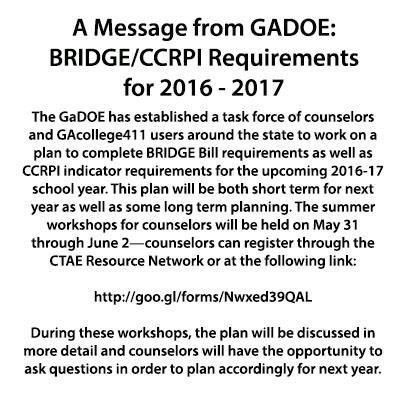 As we move closer to the launch of GAfutures and phase out GAcollege411, we want to share some important information and guidelines to help our K-12 and postsecondary customers prepare.
REMINDER: BRIDGE/CCRPI Reporting (K-12)
In earlier communications from GSFC and GaDOE, it was announced that beginning in the fall, GaDOE will assume responsibility for providing the tools and support needed to assist schools in fulfilling their BRIDGE/CCRPI obligations. For schools currently using GAcollege411 for their BRIDGE/CCRPI activities, the reporting process will remain the same for the remainder of the current 2015 – 2016 school year. It is recommended, however, that individual schools save any reports or data associated with state requirements currently stored on GAcollege411. This information will not be a part of GAfutures and will no longer be available once GAcollege411 is retired.
If you have questions or concerns about how to save your BRIDGE/CCRPI reports from GAcollege411, please contact your outreach representative or call 800.505.GSFC. If you have questions regarding reporting for the 2016 – 2017 school year, contact Dr. Myrel Seigler at mseigler@doe.k12.ga.us or Maria Grovner at mgrovner@doe.k12.ga.us.
Pre-Launch Preparation (K-12 and Postsecondary)
GAcollege411 will no longer be available beginning Wednesday, July 20 at 5 p.m. EST. This means you will be unable to access any of the information, functionalities and applications currently associated with GAcollege411. This includes:
SURFER/STARS
Transcript Exchange
HOPE GPA reporting
GSFApps and other GSFC financial aid applications
College admissions applications

On Tuesday, July 26, GAfutures is scheduled to be online and all of the above systems and functionalities will be available through the new GAfutures website.
In order to minimize disruption for our customers, here are some dates and guidelines to help users prepare for the transitional downtime:
Complete reviews and verifications of HOPE GPA calculations for high school seniors before July 15. GPA calculation processing will stop at this time then resume once GAfutures is live July 26.
The final date for schools to release transcripts from GAcollege411 to a postsecondary institution for admissions processing will be July 20 at 5 p.m. EST. After July 20, schools will need to mail official transcripts to postsecondary institutions for 2016 and prior year graduates. Beginning with the 2017 transcript/GPA processing, schools will be able to send transcripts through STARS which will be accessible via GAfutures.
Encourage students to complete any applications that are processed through our systems (admissions, GSFApps, MOWR, etc.) before July 20. Incomplete applications will not migrate to GAfutures. Students will need to complete and submit a new application once GAfutures is launched on July 26 if they did not fully submit their application prior to July 20.
For a quicker and easier transition, create any new SURFER/STARS user accounts before July 20.
What will be Different?
Professional Center – Since BRIDGE/CCRPI activities and reporting will not be a part of GAfutures, there will no longer be a Professional Center. There will, however, be an Administrative Center within GAfutures where school administrators will be able to access SURFER/STARS, Transcript Exchange within STARS, HOPE GPA calculations for verification, the XAP Control Center and other administrative functions.

Transcript Exchange – The Transcript Exchange function will now be a part of SURFER/STARS and managed by GSFC. SURFER/STARS users will have single-sign on access through GAfutures. Once GAfutures launches, users will navigate to SURFER/STARS from the homepage and the Transcript Exchange function will be available within STARS. Note: The icon used to access SURFER/STARS previously will no longer function.
What will be the Same?
SURFER/STARS – Once signed in, both systems will have the same look, feel and functionality as they did through GAcollege411, with the exception of the addition of Transcript Exchange.
HOPE GPA – The process for HOPE GPA calculations and verification will remain the same. With the launch of GAfutures, however, there will now be two calculation cycles per day instead of one.
Admissions Applications – If a postsecondary institution currently uses GAcollege411 for college applications, they will continue to have that capability with GAfutures. Students will be able to access the application through the postsecondary institution's website or through GAfutures. The postsecondary institution will access and download their applications through the same process in the Control Center, which will continue to be managed by XAP.
In the coming weeks, we will send reminders and additional information to ensure our customers are prepared for the launch of GAfutures. Preliminary frequently asked questions are now available and other resources and reference guides will be available once GAfutures is live. If you have questions, please email us at gafutures@gsfc.org or call 800.505.GSFC (4732).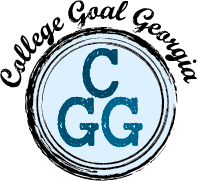 Students and their families across Georgia participated in the free events and received help applying for financial aid to help pay for college.
For the eighth consecutive year, GSFC served as the state administrator for College Goal Georgia (CGG), part of the national College Goal Sunday FAFSA completion initiative. Sixty-three high schools, postsecondary institutions and community organizations hosted events across the state in February and March.
More than 630 families participated in this year's events and over 400 FAFSAs were completed. While everyone planning to enroll in some form of postsecondary education is encouraged to complete the FAFSA, CGG targets underrepresented populations such as first generation, foster/homeless youth, low-income and minority students. The majority of this year's CGG participants identified as one or more of these target populations.
Changes to the 2017 – 2018 FAFSA
It's already time to start planning for the upcoming FAFSA. There are two significant changes to the 2017 – 2018 application:
The FAFSA will be available October 1. The release date for the FAFSA will change from January 1 to October 1 beginning with the 2017 – 2018 FAFSA.
Earlier year income and tax information to be used. Beginning with the 2017 – 2018 FAFSA, students will be required to report income and tax information from an earlier tax year. See the table below for key dates regarding prior-prior year tax information.

GSFC to Offer FAFSA Completion Events and Training
GSFC will be hosting College Goal Georgia FAFSA completion events throughout the state beginning in October to help increase FAFSA completion in Georgia, as well as assist with questions related to the changes introduced with the 2017 – 2018 application. The GSFC outreach team is also available to provide training to high school counselors and other customers who assist students in completing the FAFSA. More information regarding dates and locations for the completion events will be announced this summer. If you have questions or are interested in participating, email FAFSA@gsfc.org.
More than 2,400 Augusta area 4th grade students and their parents, as well as State of Georgia employees, participated in the online financial literacy program to learn about saving for college.
Twenty-seven elementary schools in Richmond and Columbia counties participated in the Get Smart GA program offered by the Georgia Student Finance Authority (GSFA), in partnership with Georgia's Path2College 529 Plan.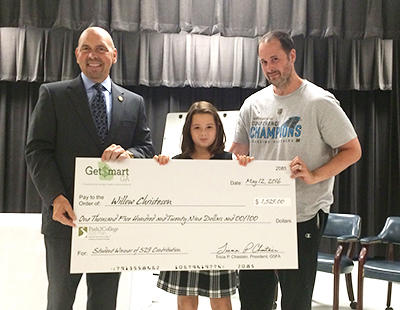 Cedar Ridge Elementary School was selected for the highest percentage of student completion and River Ridge Elementary School had the highest percentage of parent completion of the online module.
Both schools were awarded $2,529. In addition, one student from Cedar Ridge and one parent from River Ridge who participated in the pilot were randomly selected to each receive a $1,529 contribution to a Path2College 529 Plan.
"With the help of the Augusta area schools that participated, we were able to increase financial literacy among students and their parents, especially when it comes to the benefits of saving for college," said Tricia Chastain, president of the Georgia Student Finance Authority.
The Get Smart GA initiative also conducted a pilot with state employees to educate them on the benefits of saving for college and how Georgia's Path2College 529 Plan is a great first step. More than 800 state employees from over 60 agencies participated in the pilot and three participants will be randomly selected to each receive a $1,529 contribution to a Path2College 529 Plan.
For more information about Get Smart GA, contact Brenda Vaughn, GSFC Outreach Representative, at brendav@gsfc.org.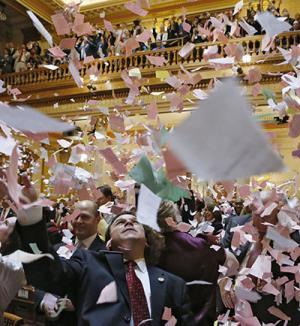 The 2016 General Assembly ended its 40-day legislative session on Thursday, March 24.
Governor Nathan Deal recently signed legislation that positively impacted some of the financial aid programs and services GSFC administers to help increase access to higher education.
On May 5, 2016, the GSFC Board of Commissioners voted to approve the FY 2017 regulations to reflect these new laws. The 2017 regulations will be available at gsfc.org by Wednesday, May 18.