May 2018 Quarterly Newsletter
2018 REACH Day at the Capitol
Governor Nathan Deal, along with the Georgia House of Representatives and the Georgia State Senate proclaimed March 12, 2018 as REACH Day at the Capitol.
DSC_0079_0.JPG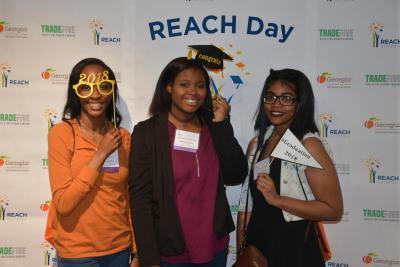 Nearly 200 REACH Scholars from around the state toured the Capitol, met with legislators, and attended a special luncheon and senior recognition ceremony with the Governor and First Lady.
As part of the annual event, Scholars had the opportunity to participate in a college and career fair hosted by the Georgia Department of Economic Development, Workforce Division and Trade Five Program. The exhibition allowed REACH Scholars the opportunity to learn about options for education beyond high school as well as network with some of Georgia's leading companies and postsecondary institutions.
Scholars also attended a special luncheon to celebrate the success of the program, and the second graduating class.
Caylee Noggle, Interim President of the Georgia Student Finance Commission (GSFC), congratulated the 32 senior Scholars as the second cohort to graduate in the program and begin their pursuit of a postsecondary education.
"We are very proud of the students and their supporters who joined us for REACH Day at the Capitol," stated Noggle. "Thanks to the support from Governor Deal, the General Assembly, and our local and private sponsors statewide, REACH is allowing more Georgia students to pursue education beyond high school and be prepared for tomorrow's workforce."
FY 2019 State Program Updates and Reminders
With FY 2019 fast approaching, it's time for updates to state and lottery-funded program regulations, tuition award charts, and invoicing deadlines.
FY 2019 State Program Updates
The 2018 – 2019 Program Regulations and award charts are now available. Printable award charts can be found on gsfc.org and searchable award charts are on GAfutures.org. Refer to DCL ID: 2019-01 for more information on program updates as well as invoicing deadlines.
2018 Legislative Session Concludes
Another legislative session came to a close in the wee hours of March 30. As in years past, several GSFC-administered programs were the focus of legislation up for discussion.
Gold Dome_0.jpg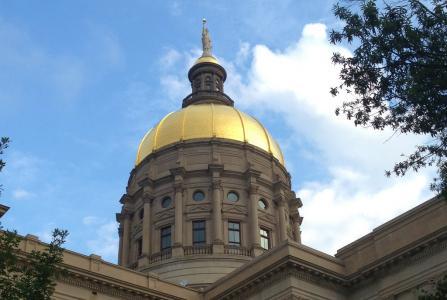 Governor Nathan Deal recently signed legislation that impacts some of the financial aid programs and services GSFC administers to help increase access to higher education.