December 2020 Quarterly Newsletter
Focus on Education and Financial Planning Into The New Year
GSFC President Lynne Riley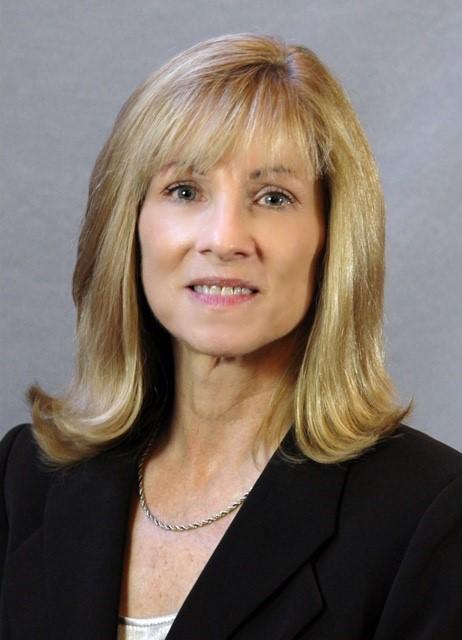 GSFC's President Lynne Riley recently penned an editorial in an effort to spread the word on the many resources available to help students continue their education beyond high school. 
In times of uncertainty, it is often helpful to focus on things that we can control.
September was College Savings Month in Georgia and across the nation and we encouraged families to think about their children's future and plan how they can help them meet their goals. In November, we joined with high schools across the state during Georgia Apply to College Month to assist with taking that next step and completing a college application.
A postsecondary education is a crucial component to a successful life. How do you envision the path your child will follow to achieve their dreams? What role will you play in how your children or grandchildren successfully navigate the journey? The state of Georgia offers an array of resources to assist families in planning and saving for future educational goals.
Whether the journey includes advanced learning at a technical or trade school, a college or a university, your young scholar may select from a variety of exceptional providers, in our great state of Georgia or elsewhere. College savings calculators assist in determining the correct amount to save. Identifying and comparing scholarships, grants, loans and savings programs are all available at www.GAfutures.org.
Georgia is proud to sponsor the Path2College 529 Plan, an education savings program that provides tax advantaged benefits for families striving to achieve their college financial goals. By creating a sound financial plan now for their children's education, families will significantly improve their futures.
No matter the age of your scholar, TODAY is the perfect day to start saving. Keep making big plans for your children, Georgia!
We are here to help answer your college savings questions and to provide resources to help you meet your goals. Visit our websites GAfutures and Path2College529 for more information.
State Program Updates
New program updates as of November 9, 2020 regarding HOPE and Zell Miller Scholarship programs, Dual Enrollment and the Student Access Loan program.  
2020-2021 HOPE and Zell Miller Scholarship Programs
Revised – Emergency Regulation to Assist Affected Students
Revision per Executive Order 09.30.20.02
Class of 2020 eligible high school graduates and accredited home study completers are given the opportunity to submit to GSFC qualifying ACT or SAT test score through June 30, 2021.
Unaccredited home study completers and graduates of non-eligible high schools are given the opportunity to submit to GSFC qualifying ACT or SAT test score through June 30, 2021.
2020-2021 Dual Enrollment Program
Clarified – Length of Eligibility
Clarified a lab component corequisite course, when withdrawn in the same term as the lecture/classroom course, will be considered as one course withdrawal.
2020-2021 Student Access Loan Program
Revised – Temporary Student Access Loan Program
Class of 2020 eligible high school graduates and accredited home study completers are given the opportunity to apply for a temporary SAL for Fall 2020, Winter and Spring 2021 terms. The temporary SAL may be automatically canceled if the student submits a qualifying ACT or SAT test score by June 30, 2021.
Clarified – Cohort Default Rate Management
Clarified specifications regarding the probationary period and loss of eligibility to participate in the SAL program for PSIs with unacceptable Official Cohort Default Rates.
Clarified requirements to regain eligibility after improving the official Cohort Default Rate for three consecutive years following a loss of eligibility to participate.
The revised Program Regulations are posted. A link to the Program Regulations can also be found at GAfutures.org under "Shortcuts."
REACH Georgia Signing Events
REACHlogo_banner_green_blue.gif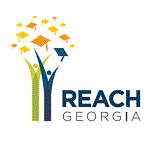 A reminder regarding REACH Georgia signing events.
Signing season officially began in October and will continue through January. If you would like to attend, contact your local school system.
Upcoming Events
December 2020 - April 2021: The GSFC Outreach team will host a series of webinars for the latest installment of the #TipTuesdays series. Topics to be discussed include HOPE, GAfutures, financial aid and FAFSA. View events and register to attend at gsfc.eventbrite.com.
February 2021: Financial Aid Awareness Month
See the GSFC's Outreach Team in person at Financial Aid Events around the state. 
Did You Know?
All sessions for the 2020 State Trainings have been posted to GAfutures. Log into your My GAfutures account to access these sessions. High School sessions can be found in High School Functions, HSF; Postsecondary sessions can be found in Postsecondary Functions, PSF. Don't have an account? Create one today!

Resources
Find a GSFC Financial Aid Event
Dear Colleague Letters & Updates
Do you have any suggestions for future newsletter articles or questions about this issue? Email us at [email protected].