November 2018 Quarterly Newsletter
Promoting Financial Aid Resources to Increase College Access
GSFC's Interim President Caylee Noggle recently penned a letter to the editor in an effort to spread the word on the many resources available to help students continue their education beyond high school.
Caylee Noggle.png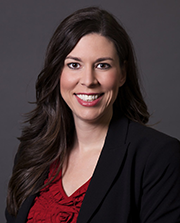 Georgia's high school graduating class of 2017 left an estimated $70M in free federal financial aid for college unclaimed by failing to fill out the required application, according to information published by NerdWallet. The Free Application for Federal Student Aid, commonly called the FAFSA, serves as the application for all federal student financial aid programs and most state of Georgia financial aid programs. The application for students planning to enroll in college for the Fall 2019 – Spring 2020 year became available on October 1. The Georgia Student Finance Commission (GSFC), the state agency responsible for administering all of the state's scholarship, grant, and student loan programs, encourages high school seniors, college students, and parents to please take note and seek assistance if needed to fill out the form.
As the Interim President of GSFC and a long-time college access advocate, I am troubled that countless students in our state are eligible for federal and state financial aid programs but fail to take advantage of those opportunities because of lack of information or knowledge about the application and financial aid procedures. The Federal Pell Grant provides up to $6,095 a year for students with the most need. Coupled with state financial aid programs, such as the HOPE Career Grant, students seeking a postsecondary certificate or diploma in high-demand career fields that have nearly guaranteed job placement rates can attend college tuition free and with many of the other associated costs covered. And, many resources are available state-wide to assist students and their parents with the application process.
College Connector FY 2019 cover (385 by 500).jpg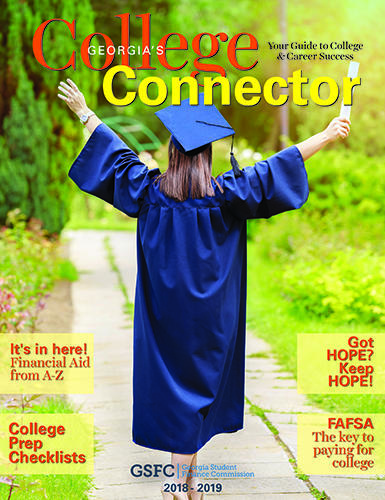 GSFC, as many of you know, provides free financial aid information sessions, application completion events, and even one-on-one counseling to students and families. Events are hosted around the state at high schools, libraries, churches, and other civic and community organizations. Georgia's College Connector, a free print and online publication, provides detailed information on the college financial aid process, including checklists and timelines. Students and parents can find events open to the public here. If your school or organization would like GSFC to participate in a financial aid or college prep event, please call us at 1.800.505.4732 or email us at [email protected].
Just as troubling to me though are the countless instances of students that pay for college planning assistance that can be accessed for free. If a student is applying to an Ivy League or highly selective institution, by all means, they should utilize the services of a college entrance coach or consultant if they feel it's warranted and can help. However, most students do not need to pay for assistance to attend most institutions. And, while we hope the majority of students stay in Georgia for their postsecondary education, we would encourage them to visit For you. Not for profit. if they are seeking a private student loan or if they need financial aid assistance in other states. All of the resources available there are provided by other state-based and non-profit agencies that put the student's best interests first!
Georgia has been ranked as the No. 1 state in which to do business for six years in a row by both Site Selection and Area Development, two leading economic development publications. These rankings reflect Georgia's strong economy and the good jobs that are now waiting for our students. Programs are widely available to help students get the skills and training needed for those jobs. And, abundant resources are available to help students access and pay for those training programs. Parents and guardians should help guide their students and work collaboratively with high school counselors and others to take advantage of these resources. Students should do their part to get ready for the next steps in their education by reading their emails, following timelines, and listening to their advisors on how to proceed. So much opportunity exists for our students and we're here to help them take advantage of it!
REACH Signing Events Welcome Newest Scholars
In October, Georgia's REACH Program welcomed a new class of Scholars during this year's REACH Signing events which were held in school systems across the state.
Deal and REACH Scholars 500 by 336_0.jpg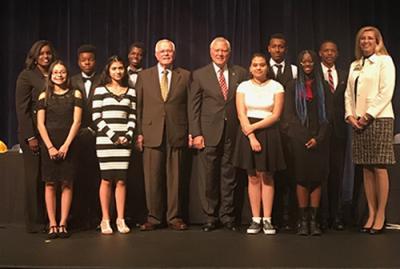 The REACH Program was introduced by Governor Nathan Deal in 2012 as part of the Complete College Georgia initiative. Deal continues to be an ardent advocate of the program and stood in attendance as students from Meadowcreek High School in Gwinnett County signed their contracts to become REACH Scholars.
"Not only does this program help the student or the family, but also the generations to follow them," Deal said. "This provides incentive for people to graduate high school. It also keeps a bedrock of quality workforce here in our state."
More than 600 students became REACH Georgia Scholars this year, raising the total number of students in the program to nearly 1,800 in 134 school systems across the state. The program is steadily moving towards its goal to be in every Georgia school district by the 2020-2021 school year, serving over 3,000 Scholars.
See pictures from all the REACH Signing Day events on the REACH Georgia website.
In Their Own Words: Quotes from 2018 REACH Signing Events
"It's a better chance for me to go to college and get through college and help me better my education for the future." - Toombs County School District REACH Scholar Brycen Coleman to Southeast Georgia Today

"He's going to have to reach hard at everything he does, academics and sports and study hard in school. It gives him encouragement to continue to do good and words can't describe how proud of him I am." - Patricia Coleman, mother of Toombs County School District REACH Scholar Brycen Coleman to Southeast Georgia Today

"In this room today, there's an abundance of love and support. Take advantage of every opportunity and appreciate the support that you've been given." - Fulton County Board of Education president Linda Bryant to the City of South Fulton Observer

"Being in the eighth grade and already having money for my college education is not something that many students can say…College opens the door to several opportunities that you might not otherwise be able to afford." - Muscogee County School District REACH Scholar Marcus Mesis to the Ledger-Enquirer

"Do you know how big of a deal this is? Some people are not given the opportunity, but you are. Take the opportunity, determination, and desire, and make it to the top." - Georgia State Senator Bruce Thompson to the Cartersville Patch

"As a former middle school educator and principal, I am very, very excited about this program and think it is a great service for our middle school students who are aspiring to be successful moving forward as they are preparing to transition into high school and ultimately into post-secondary education." - Rockdale County Public School superintendent Dr. Terry Oatts to the Rockdale Citizen
State Program Updates
The final implementation of a centralized postsecondary HOPE GPA calculation system is underway. In addition, some program regulations have recently been updated to incorporate new requirements for CHECS and study away courses.
College HOPE Eligibility Service (CHECS) Updates
GSFC and its postsecondary partners have been working diligently to develop a centralized postsecondary HOPE GPA calculation system. The release of the production version of the new system, CHECS (College HOPE Eligibility Calculation Service), is underway.
A soft launch occurred on October 15, 2018 with institutional data and system setup on the GAfutures production website. The first HOPE Eligible Institution submitted their first Fall term 2018 transcript data records for a CHECS calculation November 13, 2018.
CHECS is scheduled to go live at the end of Fall term 2018. From that point forward, all HOPE and Zell Miller Scholarship and Grant academic eligibility determinations, including GPAs, checkpoints, and attempted hours, will be calculated by GSFC using CHECS, utilizing data provided by eligible postsecondary institutions. Participation is required for all institutions and future HOPE program disbursements are contingent upon timely and successful institutional participation.
The CHECS project will result in numerous efficiencies and benefits for participating institutions and the students of Georgia. We are looking forward to the successful implementation of CHECS and appreciate the ongoing efforts and support of our postsecondary partners.
State Program Updates
The requirements for CHECS as well as requirements for Study Away courses have been updated within the appropriate FY 2019 state program regulations.
The Dear Colleague Letter (DCL) for these updates can be found here  . The complete revised Program Regulations can be found on the GSFC website. In addition, all DCLs and School Updates are posted here.